I worked from home all my life, or at least that's what I thought. Recently I learned that what do is actually called "hybrid" work. I do most of my work from home, however I also regularly visit the office. I can work a lot more efficiently at home, so, I work from there. Once a week I'm at the office where I do not progress that well with my tasks. Still, I find these visits very important.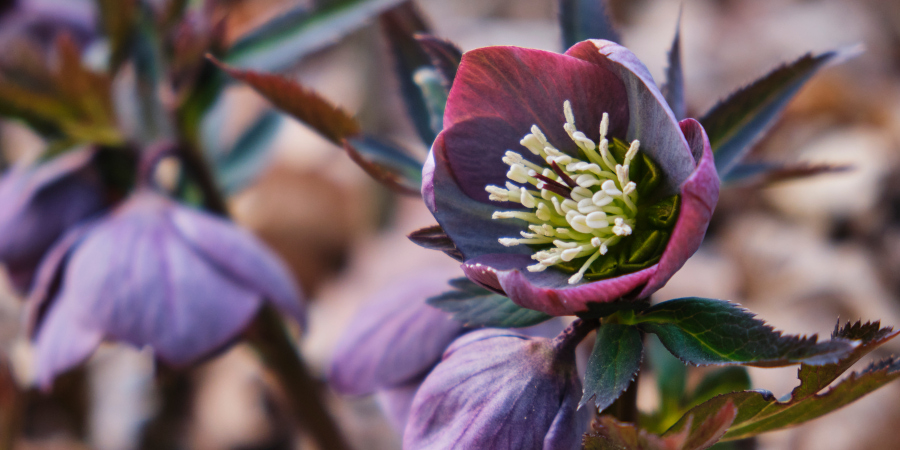 This is a follow-up post to my working from home blog from last week.
Meetings
When I started working at my current workplace more than a decade ago, I had a saying that "I only work four days a week for Balabit". When someone asked me what I do on the fifth work day, I said that "I go to the office for a full day of meetings.". At that time I considered any meetings a waste of time, taking time from doing actual work.
As a first step I learned that meetings can actually be useful. What I work on between meetings, the main targets of the next software release for example are all decided in meetings. I need to participate to take part in the decisions. Of course I still consider that many meetings could easily be replaced by a few e-mails. However, I quickly remove those from my calendar. There are topics however, that are not easily discussed in e-mail threads. Talking with interested participants in real-time can speed up the discussions and lead to a decision quicker.
In person
The pandemic also taught me that meeting people in person regularly is important as well. Yes, virtual meetings are just as efficient as IRL meetings. In some ways even better, as during less interesting topics you can catch up with your e-mails without disturbing others. But normally meetings have a few fixed topics, and when the discussion is finished or the meeting time is over, people leave and do so with a lot less wasted time. Or is it really wasted time?
Virtual meetings can completely fulfill their jobs. However, many of the best discussions and ideas are born after meetings, in the kitchen or around the water cooler. These are informal discussions where there is no formal agenda, no fixed participants list, just a few random people meeting without any planning. Rushing back to your desk or avoiding the office completely makes these random encounters impossible.
Going hybrid
Many people – including me – are (a lot) more efficient when working from home. That is where work can be done. In the office it is a lot less efficient. Meetings, people talking around you, lots of interruptions. Why do I still say that visiting the office regularly is very important? Because you can meet random people in person. Why is meeting random people is important?
In regular meetings people talk to close colleagues. You do not see outside your silo. In the kitchen you might run into members of other teams, join discussions with higher management, or the other way around. This can help to break down silos, listen to different views of the same problems.

In an informal discussion people are more open to share why a problem frustrates them. If the other side better understands a problem and why is it frustrating, there is a better chance to resolve it quicker.

Even when starting to talk about the weather with someone you just met at the coffee machine, the discussion can easily lead to something useful from the work point of view.

Learning about a common hobby with your colleague can bring you closer together, and gain you more attention from the colleague even when discussing work.
These random in person encounters in the office can create tremendous value. Working from home is more efficient in most cases, that is how most people in IT can work through their task lists systematically with minimal interruptions. However, random discussions in the office can break down silos, facilitate quicker problem solutions and even lead to groundbreaking new ideas. This is why in most cases hybrid is better than both in office or full remote.
Happy Hours
If you really cannot get to the office regularly, for example because you moved far and away while remote work was mandatory during the pandemic, you should still visit the office every once in a while. A good occasion is the Happy Hours in the office, when people stay in the office after work and have some great discussions next to a hamburger or other fine food. You can even meet some of the otherwise full-remote colleagues on these special evenings. These events also help team bonding which is especially important when team members rarely see each-other in real life. And, of course, the informal discussions have all the benefits I listed earlier.
What do you think?
Of course, in a more strict interpretation, hybrid means that everyone works where it is the most efficient. From this point of view, the kind of office day I describe is just socializing. In my view going to the office with an open mind and talking to random people you meet there is beneficial, even if you cross out less tasks from your to-do list on office days. These discussions open new perspectives and can be huge productivity boosts, even if somewhat unpredictable. So, it even fits the stricter definition of hybrid: you spend part of your work hours in the office to be more efficient: probably not always on the day you are in the office, but in the long run.
What do you think? You can reach me on Twitter and LinkedIn.