"Jeff Wayne's Musical Version of The War of the Worlds" has been a turning point in my life in many ways. It was one of the first non-classical albums I listened to. It was the starting point in my ability to understand spoken English.
The first steps from classical
My parents only listen to classical music. Even Bartók is too modern for them. In my household growing up, I was only exposed to classical music. Yes, I heard some pop-music on the streets, but I was told that it's just noise, not music. I must admit that even to this date I mostly agree with this statement :-)
However, today I do not listen only to classical music. I still recall the first album that I liked and was not fully classical. It was Hooked on Classics played by the Royal Philharmonic Orchestra. Tons of familiar classical melodies played in the style of pop music of that time. I listened to these albums countless times.
Once the damage was done, I started to listen other non-classical works. From the early years I recall the names of Richard Clayderman and Kitaro. Clearly not classical music any more, even some electronic instruments, but still very different from mainstream pop music.
Understanding spoken English
In high school one of my classmates lent me an album: Jeff Wayne's Musical Version of The War of the Worlds. First I listened to it as I loved the music and the story on which album was built. Then I realized that it can help me to understand spoken English.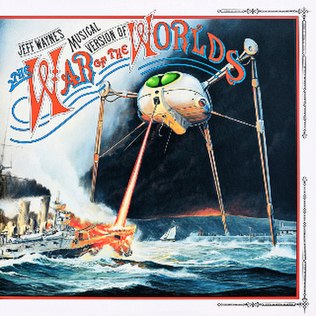 It was right after 1989, when Hungary changed to a democracy. The Russian troops were still in the country, but I was in the first high school year where learning Russian was not mandatory any more. My primary foreign language in high school was German, the secondary was English. There was a glut of Russian language teachers and barely enough teachers for other languages. We had one or two English lessons a week, and very minimal chance to listen to real English pronunciation. At that time there was no YouTube, etc. We had a satellite TV receiver, but I could not follow spoken English there at all, as in school I never heard anything close to real English…
When I first listened to The War of the Worlds, I could barely understand anything, even when I was reading the text from the album cover. After a while I realized that repeated listening and reading the book, things "clicked" and I started to understand the language better. Then I started listening to the album not just for the music but to check if my understanding of spoken English improves. After a while I could follow the narrator and the singers even without having the album cover at hand.
The good thing is that understanding spoken English did not stop at this album. It was as very important milestone. From that time on, I could pick up more English from the television. Of course high school level English provided just a very basic level of understanding, which I would later build on to greatly improve my English skills. That's another story, not related to music…
Listen to the album on TIDAL: https://listen.tidal.com/album/2917051
Read my blog about Discogs to learn about my music collection: https://peter.czanik.hu/posts/discogs/