Friday the 13th: a lucky day :-)
I'm not superstitious, so I never really cared about black cats, Friday the 13th, and other signs of (imagined) trouble. Last Friday (which was the 13th) I had an article printed in a leading computer magazine in Hungary, and I gave my first IRL talk at a conference in well over two years. Best of all, I also met many people, some for the first time in real life.
Free Software Conference: sudo talk
Last Friday, I gave a talk at the Free Software Conference in Szeged. It was my first IRL conference talk in well over two years. I gave my previous non-virtual talk in Pasadena at SCALE; after that, I arrived Hungary only a day before flights between the EU and the US were shut down due to Covid.
I must admit that I could not finish presenting all my slides. I practiced my talk many times, so in the end, I could fit my talk into my time slot. However, I practiced the talk by talking to my screen. That gives no feedback, which is one of the reasons I hate virtual talks. At the event, I could see my audience and read from their faces when something was really interesting, or something was difficult to follow. In both cases, I improvised and added some more details. In the end, I had to skip three of my slides, including the summary. Luckily, all important slides were already shown. The talk was short, so the summary was probably not really missing. Once my talk was over, many people came to me for stickers, and to explain which of the features they learned about they plan to implement once they are back home.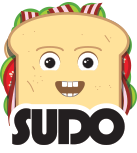 My talk was in Hungarian. Everything about sudo is in English in my head. I had to do some simultaneous interpreting from English to Hungarian, at least when I started practicing my talk. I gave an earlier version of this talk at FOSDEM in English. So, if you want to learn about some of the latest sudo features in English, you can watch it at the FOSDEM website at https://fosdem.org/2022/schedule/event/security_sudo/.
ComputerWorld: syslog-ng article
Once upon a time, I learned journalism in Hungarian. I even wrote a couple of articles in Hungarian half a decade ago. However, I've been writing only in English ever since. The syslog-ng blog, the sudo blog, and even my own personal blog where you read this, are all in English. Other than a few chats and e-mails, all my communication is in English.
Last week the Hungarian edition of ComputerWorld prepared with a few extra pages for the Free Software Conference. It also featured an article I wrote about some little known facts about syslog-ng. Writing in Hungarian was quite a challenge, just like talking in Hungarian. I tried to find a balance in the use of English words. Some people use English expressions for almost everything, so just a few words are actually in Hungarian. I hate the other extreme even more: when all words are in Hungarian, and I need to guess what the author is trying to say. I hope I found an enjoyable compromise.
I must admit, it was a great feeling to see my article printed. :-)
Meeting people: Turris, Fedora community
Last Friday I also met many people for the first time in person, or for the first time in person in a long while. I am a member of the Hungarian Fedora community. We met regularly earlier but not any more. I keep in touch with individual members over the Internet, but in Szeged, I could meet some of them in person and have some longer discussions.
If you checked the website of the conference, you could see that it was the first ever international version of the event. When I learned that the conference is not just for Hungarians but for the V4 countries as well, I reached out to the Turris guys. Their booth was super busy during the conference, but luckily, I had a chance to chat with them a bit. Two of their talks were at the same time as my talk, but I could listen to their third talk. It was really nice: I learned about the history of the project.
As you can see, my Friday the 13th was a fantastic day. I knock on wood hoping that Friday the 13th stays a lucky day. OK, just kidding :-)