My polyamorous relationship with operating systems: FreeBSD, openSUSE, Fedora & Co.
Recently, I have posted blogs and articles about three operating systems (or rather OS families) I use, and now people ask which one is my "true" love. It's not easy, but I guess, the best way to describe it is that both FreeBSD and openSUSE are true ones, and Fedora & Co. is a workplace affair :-) This is why I'm writing that it is a polyamorous relationship. Let me explain!
My first ever opensource operating system was FreeBSD. I got an account on the faculty server in 1994, a FreeBSD 1.X system. A few months later, I got the task to install Linux and a year later I ended up using S.u.S.E. Linux on the second faculty server. Soon, I was running a couple of Linux and FreeBSD servers at the university and elsewhere as a part-time student job. SuSE Linux also became my desktop operating system. I have always liked state-of-the art hardware, and while I felt FreeBSD to be a lot more mature on the server-side, it did not play well on a desktop. 25+ years later, it is still the case…
SUSE Linux, which later turned into openSUSE is still my desktop OS after 25 years. Of course, just like anybody else, I tried many other distributions. I was flirting with Gentoo Linux (due to its similarity to FreeBSD) and Fedora Linux (did I mention that I love having the latest hardware?), but I've always returned to openSUSE within months, as soon as it ran on my new hardware.
FreeBSD became my primary server OS around the year 2000. Web servers, especially those running PHP applications, were common targets for attacks. The FreeBSD jail system, or as Linux users know it: containers, was a perfect solution for this problem, over a decade earlier than Docker and over 1.5 decades earlier than Kubernetes became available. Jails are still my preferred container technology. Unlike the early days, there are now easy-to-use tools to manage them: I use BastilleBSD.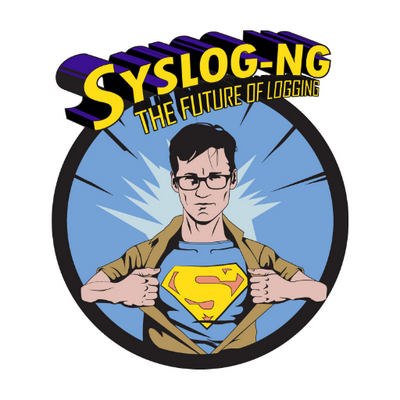 As I mentioned, Fedora & Co. is a workplace affair. I love the Fedora community; I have more friends there than in the openSUSE and FreeBSD communities combined. But the single reason I run Fedora, RHEL, CentOS and all the other RHEL clones is syslog-ng, my current job. The vast majority of syslog-ng users run syslog-ng on RHEL and compatible systems. So, I use these operating systems only for work. Except a couple of times for a few months, when openSUSE does not run on new hardware.
So, which is the true one? There is no definite answer. When it comes to operating systems, I live in a polyamorous relationship. You can read more on the various operating systems I use in my earlier blogs: