Let me share my Fedora story with you. Hopefully, it helps you to understand, why I am also promoting AlmaLinux and Rocky Linux, even if I am an active Fedora and CentOS community member and contributor.
Before the beginnings
Someone suggested me to try Red Hat Linux in 1995 and replace Slackware Linux with it on my university server. I installed it, but I did not become a fan. And when I found the print out of the password file of my server on the wall of the Russian students' computer lab (see: https://peter.czanik.hu/posts/russian_students_logging/), I quickly switched to Jurix, which already featured shadow passwords. And as Jurix became the base for SUSE Linux, I became a SUSE Linux and later an openSUSE user.
The beginnings
When I started to work at Balabit (now part of One Identity) almost twelve years ago, one of my first tasks was to ensure that the latest version of syslog-ng is available in Linux distributions and FreeBSD. I reached out to package maintainers and helped them to update the syslog-ng package. It went quite well in most cases, but I was stuck with Fedora and EPEL updates. I tried to reach out to developers through official and unofficial channels without luck.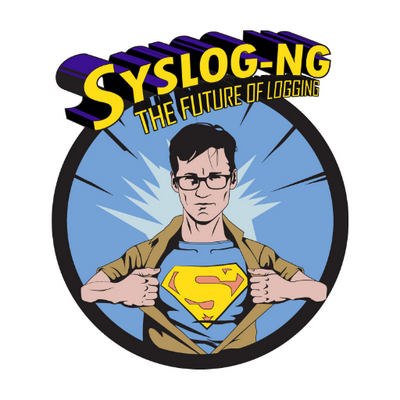 While talking to syslog-ng users, I tried to figure out what OS they use. It turned out that even if syslog-ng was the default syslog implementation in openSUSE and SLES, our most active users were running syslog-ng on RHEL and CentOS. So, I became even more active trying to resolve the syslog-ng package situation, still without luck.
The turn of events arrived almost a year later at FOSDEM. What could not be solved with tickets and e-mails was resolved within five minutes at the Fedora booth in person at FOSDEM. I met a Hungarian Fedora ambassador there who connected me with the right people, and syslog-ng was soon updated to the latest version.
Friends
Freedom, friends, features, first, are the four core values of Fedora. From those "Friends" became very important to me. Even if my operating systems of choice are openSUSE (https://peter.czanik.hu/posts/opensuse_memories_1/) and FreeBSD, I do not have many friends in those communities. However, soon after that initial meeting at the Fedora booth at FOSDEM I got many friends in the Fedora community, both here in Hungary and abroad. I helped in organizing some local gatherings and soon I was asked to become a Fedora ambassador. I gave Fedora talks at various events and helped maintaining the Fedora booth around Europe.
syslog-ng packaging
At first I helped syslog-ng package maintainers with upstream information. Soon I was asked to become a co-maintainer for the syslog-ng package in Fedora and EPEL. I did minor version updates, new syslog-ng features, while the original maintainers did larger changes, like enabling systemd support, new EPEL versions, and so on.
For the past couple of years I maintain syslog-ng mostly alone, both in Fedora and EPEL. I also have my unofficial packages in Copr. This is necessary, as the EPEL policy does not allow version upgrades, while users want to use the latest syslog-ng features.
CentOS Stream and the new RHEL clones
When the end of the traditional CentOS Linux was announced, many syslog-ng users cried out loud. Based on my estimates, about 80% of syslog-ng users run CentOS or RHEL, so I'm monitoring the situation as much as I can. I had a couple of Twitter polls, e-mails on the syslog-ng mailing list and direct discussions with some of our power users.
Only very few organizations seem to be enthusiastic about CentOS Stream. They tend to have their own OS team in house, which does its own OS release based on CentOS. In their case the Stream model made their life easier. The rest of users still seem to prefer the traditional release model.
Based on user feedback it seems, that most of our users will stay on RHEL and compatible operating systems. Some already made the switch: small companies changed from CentOS Linux to RHEL. But many larger installations running thousands of hosts are switching from CentOS to AlmaLinux. While others are switching to Rocky Linux and even Oracle Linux. And some to my favorite non-Linux OS: FreeBSD.
Friends vs. OS
While I have many friends in the Fedora and CentOS developer and user communities, these operating systems are just part of my syslog-ng work. To me it does not matter at all which OS people use to run syslog-ng. If suddenly all syslog-ng users started to use Slackware, I could easily drop my Fedora-related activities and focus on Slackware. Luckily, from the syslog-ng standpoint, support for RHEL, Alma, Rocky and Oracle is the same. I keep using the same tools, same workflows, and in bug reports I only see that people use packages from the Copr repository I maintain. No idea about the OS vendor.
TL;DR: The OS I support for syslog-ng and friendships are two completely separate things. Fedora made me many friends, and I'm grateful for that.