Music of the week: Pictures at an Exhibition
As you might have guessed from my previous blog posts: I love music. Colleagues, family, and friends often turn to me for suggestions if they want to listen to something new and less mainstream. This blog is about music I listen to, the first part of what will hopefully become a series. I hope you also find something interesting here!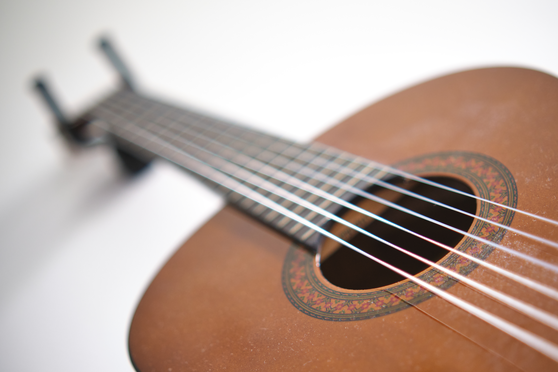 Why did I pick "Pictures at an Exhibition" when I talk about "less mainstream" music in the opening paragraph? Well, everyone knows this piece of music. Or do they? The original music composed by Mussorgsky was a piano suite in 1874, but most people are only aware about one of the orchestrated versions. I can still recall from primary school, when our music teacher played the orchestration by Ravel, and asked us to give a title for each movement.
Ravel was not the only one orchestrating "Pictures at an Exhibition". For this blog I collected those which I listened to, but if you do a quick search on your favorite music service, I am pretty sure that you will find a lot more. In each case I chose the closing movement: The Great Gate of Kiev.
First let's listen to the version which comes to the mind of most people when Pictures at an Exhibition is mentioned. It is also the one I listened to first: the orchestration by Ravel from 1922. It was recorded by many orchestras. Here I chose the version which I have at home: played by the Berliner Philharmoniker, conducted by Herbert von Karajan:
TIDAL: https://listen.tidal.com/album/77611281
Next, listen to the original, piano version. It does not seem to be recorded as often as the orchestrated versions. Here I chose randomly, just making sure that it is a good quality recording:
TIDAL: https://tidal.com/browse/video/101487217
The version I learned about next was created by Tomita, a Japanese pioneer of electronic music. I do not remember who gave a copy to me on tape, just that I also got Switched-On Bach by Wendy Carlos at the same time. I was born to a family where Bartók was considered to be too modern. These reworks opened me to contemporary music.
TIDAL: https://listen.tidal.com/album/63190788
During my university years I became an Emerson, Lake & Palmer fan, in part due to their interpretation of Pictures at an Exhibition. It is one of my favorite concert recordings, so I have it both on CD and as high resolution FLAC files from Hdtracks.
TIDAL: https://listen.tidal.com/album/63101464
The last version I want to show you is a concert recording by the Hungarian band, Panta Rhei. As they write below the video: "As our concert on 22/04/2022 approached, we were wondering which piece of music would be a fitting encore to our performance of the Peer Gynt Suite. A few weeks before our concert a war broke out in one of our neighbouring countries. We chose to express our solidarity with the people of Ukraine with our interpretation of Mussorgsky's "The Great Gate of Kiev"." I was there at the concert: it was fantastic.
Unfortunately, they are not on TIDAL, but you can find their music on YouTube at https://www.youtube.com/@pantarheiofficial3562 and have a website at http://panta-rhei.hu/
You can learn more about the history of Pictures at an Exhibition at https://en.wikipedia.org/wiki/Pictures_at_an_Exhibition