21unity: serving open source software in a cloud based on OpenPOWER
The first time I heard about 21unity was when I read the announcement: 21unity Joins OpenPOWER Foundation. I immediately became interested in the company, as it combines two things I am interested in: POWER and open source. Among others 21unity has its own cloud based on the POWER platform and provides Nextcloud as a service. I tried to refresh my German knowledge and read their website, but the more I read the more interesting it got and the more questions I had. I have seen from the reactions on Twitter, that many people were happy to learn about a new company working with POWER. So, instead of a few quick questions in private, I asked for an interview. Chris Branston of 21unity answered my questions.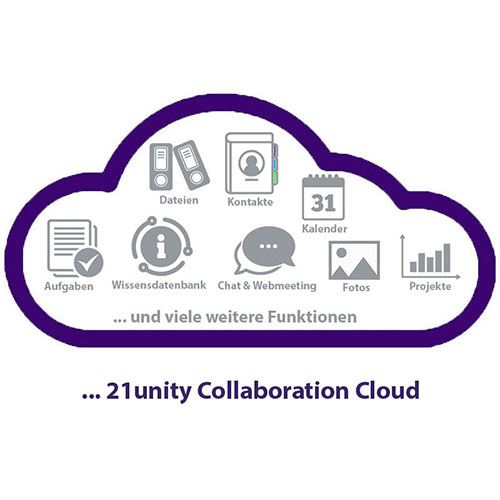 Introduction:
Hi, my name is Chris Branston and I'm 35, living in Nürnberg Germany and am the Head of Marketing and Communications for 21unityGmbH. I'm a tech and opensource enthusiast and have spent many years working in the IT/opensource Industry and have always enjoyed meeting and collaborating with people from around the globe in the many different communities creating awesome and open solutions.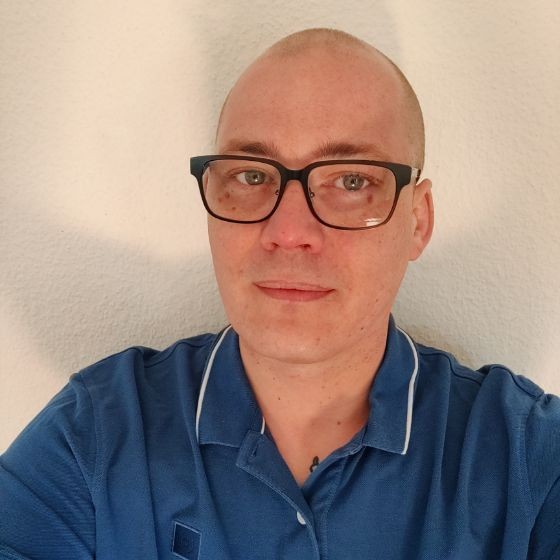 How 21unity was born?
I only joined 21unity in March 22 but one of the favorite quotes our CTO likes to mention is a quote from Steve Jobs: "Here´s to the crazy ones (…) the ones who see things differently (…) You can quote them, disagree with them, glorify or vilify them, but the only thing you can´t do is ignore them. Because they change things." "Because the people who are crazy enough to think they can change the world, are the ones who do."
I love the way 21unity tries to find new solutions, to everyday problems without all the nonsense and blabla, which we are used to from big corporations. But with a sole focus on making IT accessible and easy to use and maybe even fun for our users.
As lateral thinkers in technology, we leave the path of conventional thinking behind, to find new and efficient solutions. Solutions that form the foundation for a trusting and long-term cooperation. Our claim is to stand by our customers as honest partner.
We've learned our trade from scratch and our team consists of technicians, developers and programmers who were there in the beginnings: Those who grew up with Apple II and Lisa and worked with systems from sgi, Cray, Sun and IBM. But generally, we are just as knowledgeable in the Linux or Unix environment, as we are in handling Apple devices (Mac) or Windows PCs.
Our mission is to take really complex technology and deliver it to our customers (and with that the end users) in an easy to use, stress free way. While it is vital, to use state of the art technology, it's even more important, to create products that do one simple thing – WORK.
Those are the reasons why 21unity was founded and from where we take our everyday motivation to do what we do.
How did you get started with POWER? What was the main reason?
We decided, the only way to deliver consistent services with full control of what happens where and how data is handled and how secure these systems are, is to build our own data center, which is not connected to any of the big 3s networks. This idea might sound a bit crazy at first, but it has one big benefit when you build stuff from scratch: There are no messy integrations, upgrades or other legacy issues that come up, but you get to build exactly what you need and want.
So when we started thinking about architecture and designing the system, we started thinking from the other side- the enduser perspective. We wanted to build a cloud system, that is fast, easy to use and foremost reliable and secure. With the hopes of becoming very successful and gaining many new users in short periods of time, we knew it would be important, that we use hardware that is scalable, modular and which gives the maximum user per core, or to say it a little more colloquial, which gives us more bang for our buck.
The thing about x86 and traditional VMs, is that they also are scalable and manageable, but there is just so much speed you can get out of them. In 2022 we have so many new ways of deploying and running workloads on hardware, that it wouldn't have made any sense, to deploy in a traditional, or say pretty monolithic way.
So when it came down to choosing an architecture, naturally we decided on using openPOWER, because the POWER architecture has proven itself time and time again in big, mission critical deployments. OpenPOWER, in our scenario, helps us tackle typical challenges like scalability, high availability and stability of our infrastructure. Since we believe in the benefits of open solutions and the communities building them,we joined the OpenPOWER foundation, because we want to use the benefits of a proven technology, combined with a global community of enthusiast and experts. And at 21unity internally, we were always more on the RISC than the CISC side of thing ;)
Do you use IBM servers, or from Raptor Computing? Or do you build your own?
We use POWER 9 processors combined with hardware, that we build ourselves. We will also deliver this hardware to our customers in the future, if they don't want to or can't use our cloud services and applications. While IBM servers are usually the go-to for these cases, as mentioned in the first question, we like to re define the common standards and find our own ways of using state of the art technologies, to build the best possible services.
Do you have POWER also on the desktop?
No, for the moment, we are only working on the server side of things, but for the future I was told by our CTO, that a POWER workstation is definitely on the horizon.
You provide Nextcloud, a well known open source application as a service. Are there any other open source software in your portfolio?
Since Nextcloud is a complete collaboration platform, that includes many features and functionalities, we are using a multitude of open source projects and technologies. We are also in contact with different projects like the OpenPOWER foundation to connect and collaborate and modify some of the out of the box experiences, to create our own custom-built platform and features, that are oriented around our customers feedback and needs.
One of the main open source projects I can mention and that we heavily use is Kubernetes.
Your website and blogs are only available in German. Does it mean that you are active only in Germany or German speaking countries? Do you plan international expansion?
As our marketing expert I really love that question and have already been asked about that a couple of times. We had internal discussions about this and decided to start locally and then grow to international levels at pace. I've seen many companies trying to reach the whole world instead of taking things step by step and delivering quality over quantity and reach. But I definitely will start to seed international (English) content to our pages and products, as this is an industry standard and I don't want to leave anyone out with cool information and technology.